You can not select more than 25 topics
Topics must start with a letter or number, can include dashes ('-') and can be up to 35 characters long.
README.md
Boîte de verrouillage de prise électrique
Petite boîte de verrouillage pourvant accueillir la plupart de prise de courant 220V françaises, droite ou coudée, avec ou sans terre.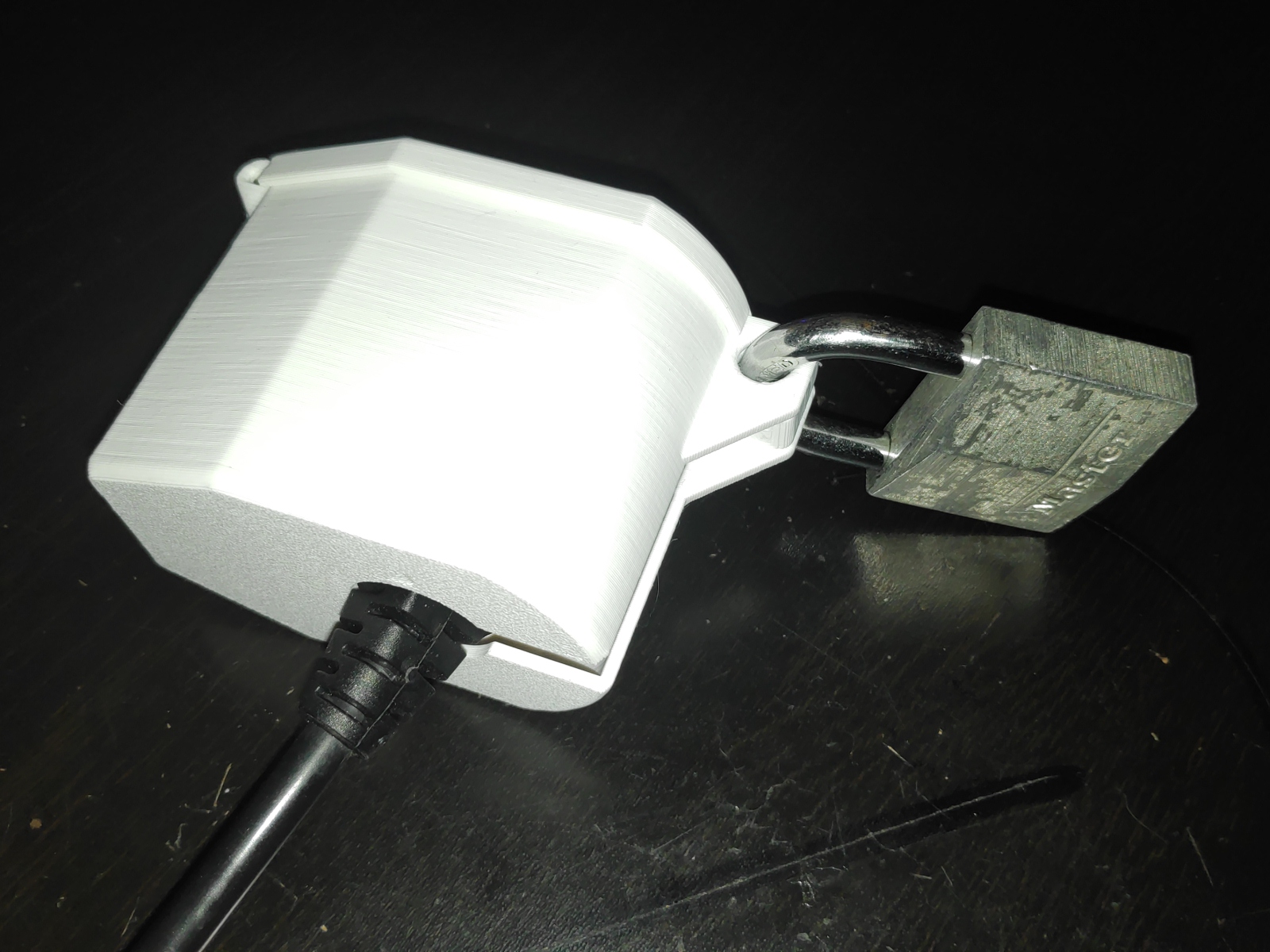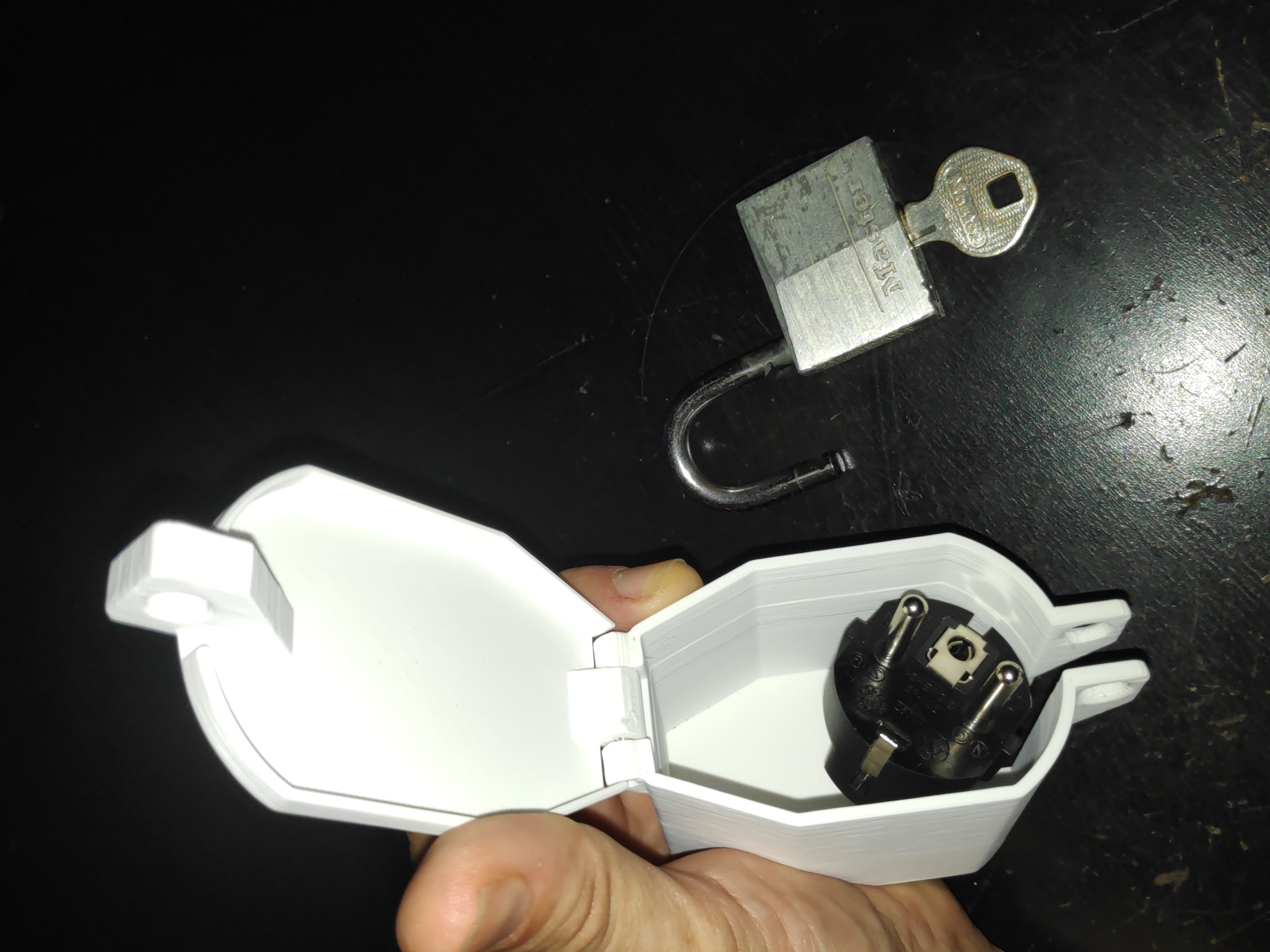 BOM
2 éléments à imprimer en 3D : le couvercle et la boîte
1 tige de diamètre 3mm et longueur 26mm, comme charnière
1 cadenas dont l'anse fait jusqu'ầ ~8mm de section
Cas d'usage
interdiction d'une machine dangereuse ou délicate nécessitant une formation préalable, dans un local où il n'y a pas toujours des encadrants
consignation d'une machine en panne
C'est du plastique : ce n'est définitivement pas anti-vandalisme!